Our story
WLC was established in 1991 with a mission to supply independent opticians and labs with a complete range of quality CR39 and mineral finished stock lenses. In the years that followed WLC grew to be the largest supplier of stock lenses in the UK and has continued to do so today. In 2005 we introduced surfaced Rx lenses to complement our stock lens business. We became able to fulfil every requirement that our customers had through our new range of traditional varifocals, freeform varifocals, bifocal, and single vision lenses in every imaginable material and index. We can now offer over 250 different surfaced products.

In 2009 we became partners with Essilor and with the support of their infrastructure and manufacturing we have added to our portfolio of lenses with over 44,000 sku's now in stock for next day delivery. At WLC we always aim to give our customers the best possible quality along with the best service and strive to bring new innovations in lens technology to our customers.

Our product offering is constantly evolving to meet the requirements of the UK optical market. We offer Rx lens designs that use some of the latest technological innovations available in the market. Our latest varifocal launch – Nova UHD – offers clearer vision for varifocal wearers than we have ever had before.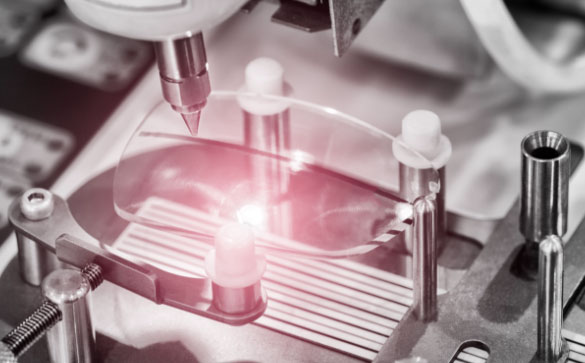 As well as lens innovations, we are also proud to offer innovations in materials and coatings. Transitions Gen 8, Blumax, and Drivewear are just a selection of innovations that are available. Each of these products have been chosen to improve your patients' spectacles through a variety of both vision and health enhancements, enabling you to provide your patients with better eyecare. Our products are available to order through our online ordering platform which is quick and easy to use for all your lens requirements.